Could it Really Be Possible that One Online Golf School has ALL the Tips, Tools, and Techniques You'll EVER Need in Order to Drive the Ball Further, Sink More Putts, Shave Strokes off your Game, Lower Your Handicap, and Become the Best Golfer You Can Be?
The answer is Yes and on the page below, you'll discover the ONE place you can find every single strategy you need to improve ALL parts of your golf game… including distance, putting, the short game, bunker shots and much more.
Dear Golfer,
Congratulations on your smart decision to invest in your game, I am sure you will be blown away when you see what I have put together for you, and I just KNOW you'll be blown away with your results. In no time, you'll be driving the ball further and sinking more putts than ever. I want to show you something very special.
You've probably seen some REALLY good golfers play the game, right?
I'm not talking about pros; I'm talking regular, every day golfers who still manage to play the game really well.
For example, when you're out on the course with your buddies…
there's usually ONE player who seems to be light-years ahead of everyone else when it comes to driving the ball further and straighter… and sinking putts from further out. Either in your group or in a group playing nearby.
This player demands respect and commands attention when they drive and putt.
Let's face it. It's obvious these REALLY good amateur golfers are doing something that you're not doing.
Something that makes getting better results easier for them.
Wouldn't it be great to know what these golfers are DOING?
More importantly, wouldn't it be great to know exactly what YOU'RE NOT DOING, that's keeping you from golfing the way you KNOW you can?
And wouldn't it be great to be able to learn from golfers who have already figured this stuff out?
A real golf expert that knows exactly how to drive further distances, chip shots closer to the pin, and sink putts from further out.
Then you could discover what REALLY works by learning real-world, practical advice.
Learning from Golf Experts Can Get You Results Faster!
You'd learn what works and what doesn't from someone who will tell you EXACTLY what to do to play the best golf possible.
And then you can just copy what they're doing.
But the thing is, it can be tough to find and to talk to these golf experts.
That is, without first hunting them down and paying their enormous coaching fees.
Well, That's Why I'm Here!
Learning from other golf experts is the most important part of getting the results you want while you're out on the course.
You need to surround yourself with the knowledge and experience of golf experts who get it… and learn their secrets first hand.
By surrounding yourself and learning from them directly, you'll find out what you need to do.
And by using their secrets, you'll get better results!
Faster Than If You Try To Learn Everything On Your Own
You've heard the saying birds of a feather flock together?
If you surround yourself with golfers who are NOT playing the kind of golf you want to play, you'll be more than likely to get similar POOR results. And it's why most golfers in the same group tend to shoot for similar scores.
However, if you surround yourself with golfers who consistently play at a very high level, you'll begin to find out what they're doing to get the results they're getting.
Sounds simple, doesn't it? Yet so few people really do this.
And it's why most people never get the results they truly want when they're trying to improve their golf game. It takes a lot more than just going to the driving range and whacking a bucket of balls.
Where Do You Find High Level Golf Experts To Learn From?
Well, as you probably know, it's not always easy to find golfers who are willing to share their secrets.
I mean, you can pay big money and hire a golf instructor or coach at $35-$100 an hour or more. But honestly, you'd have to hire a coach for many lessons in order to learn something that sticks.
And the fact is, most regular people just don't have the money to invest in a lot of golf lessons.
So how can you actually find and learn from golf experts without breaking the bank?
Here's How To Directly Learn From a Golf Expert for a Fraction of the Normal Cost!
What if I told you there was a way for you to learn from a respected and highly professional golf expert?
Someone who pro golfers go to for advice.
And what if I told you there was a way for you to learn ALL of his golf secrets? That way, you could learn, copy, and review his tips and techniques… over and over?
Well, as it turns out, I've made arrangements for you to do just that.
Get Access To All Of Our Coaching Programs
One of the BEST things you can do to improve your results on the golf course is to learn directly from someone who is a golf expert themselves!
Someone who can give you all the hidden secrets for driving the ball better, chipping better, and putting better.
Well, now you can learn from a PGA Professional Golf Coach in my private coaching area
I'm a PGA Pro & Tour Coach with over 20 years' experience in coaching golf.
Coaching Golf is my passion & I never get bored of helping players improve. Whether you're a successful Tour Player or a Complete Beginner to the game, I get great satisfaction from seeing the improved results of my students.
I've worked for Pestana Golf Resorts in Portugal, home to the world renowned David Leadbetter Golf Academy. David Leadbetter has worked with Nick Price and Nick Faldo.
I've also been trained by Scott Cranfield. Scott's impressive list of players he has worked with includes Robert Jan-Derkson, Bradley Dredge and Ernie Els.
I worked with players of all abilities including Ladies European Tour Player, Trish Johnson, an 8-time Solheim Cup Player and a multiple winner on both the LPGA Tour & Ladies European Tour.
So, back to my private coaching area
Here's How It All Works…
For a one time payment you receive 12 months complete access to all of the content that's in my private coaching area.
And believe me, there's a TON of content on every single area of golf. All the content has one goal and one goal only: to make you the best golfer you can possibly be.
I cover every single part of the game. Nothing's left out. There won't be ANY holes in your game.
I can show you how to continually improve your game until you've simply become the best golfer you can be. And soon you're whooping the pants off your golfing buddies!
They'll be DYING to know how you got so good!
Right now you're probably thinking this sounds too good to be true and I'm sure it's going to cost me a lot of money.
WRONG.
How does less than $5 a week sound to you?
In fact it's just Pennies Per Day For Your Own Virtual Golf Coach
In fact it's only $97 in the first year…and in year 2 it's even less.
We like to give the discounts to our existing customers unlike many other companies.
That's LESS than you'd pay for a few rounds of golf at a nice course.
And it's less than A FEW HOURS of coaching time you'd get if you hired any good golf coach.
How great would it be to consistently beat your golf buddies each time you hit the course? How about shaving at least a dozen shots off your score and lowering your handicap?
Well, with this membership, you'll have your own golf coach at your disposal, 24/7… ANY TIME you want!
When you become a member, I'm going to give you all the video instruction you could EVER want in order to become a better golfer.
And you'll have access to all of this information for just $97 per year.
It will be like having your very own golf coach and expert instructor showing you the best way to improve ALL areas of your game.
Only One thing… this Is A VERY Limited Time Offer…
You'll want to subscribe to my private membership site right now for just $97 per year
You can cancel anytime you feel that it's not worth what you're learning and getting in return.
As you can see, it's a simple, easy, no-risk way for you to get the information you need to make you the best golfer you can be AND put your golf buddies to shame.
If you were to hire a golf expert and coach with the same credentials and experience as me, it would cost you at least $35 – $50 an hour… and there are MANY HOURS of information and advice in this membership site!
So, to learn the same secrets you're going to learn from me each month… well, let's just say it would cost you over $500 or more.
But right now, if you were to buy each course separately you could get all of my golfing tips for around $150. So It really does make perfect sense to try it out, right now.
For the same price as a couple of pizzas each month, you'll have your own personal golf coach, in your corner, showing you what to do to become the best golfer you can be.
Bottom line, if you slice or hook the ball… this will help you stop.
If you want to hit your drives straighter and further down the middle of the fairway, this will help.
If you want to sink more putts from distances that you couldn't make before, this can help you do it.
The Coaching inside the membership site is delivered using a combination of state of the art videos and lots of practice drills so you start taking your game to the next level.
The Coaching Inside the Members Area Cover
Alignment and Grip
Posture and everything you need to be able to play
How to hit a more Consistent ball strike
Learn to Drive For Show
Swing Mechanics
Practice Drills
Bunker Play and Short Games Secrets
How to Fix a Slice
Learn to Putt For Dough
Dial In The Distance with your Wedges
The Mental side of the game
And a LOT more, regularly updated and actual drills that you can implement into your game straight away"
Get Access To All Of Our Coaching Programs
There are over 150 coaching videos in the member's area.
I could have easily charged $300 for these coaching videos, but I know most average golfers aren't going to want to spend that much. And I don't blame them
and like I said if you were to buy each course separately, at today's prices, you could get access to all of the coaching for $154.
but I want to make buying a full membership much more attractive for you.
So instead of buying all the coaching separately and paying $154, I am taking more than 30% off and reducing the price to only $97
So, for much less than $10 a month, you'll have access to the techniques that will make you a much better player, help you lower your handicap, and above all… help you enjoy the game much more!
Not to mention… you'll SOON be able to beat your buddies more often.
It's Time To Start Shooting The Scores You Deserve!
If you really want to lower your handicap and improve your score in the shortest time, this coaching program and membership will help you do it. You'll never find an easier, faster or more affordable way to improve all aspects of your game. Not for this low a price.
Once you've been through this coaching, it will be like swinging on complete auto pilot, freeing you up & helping you enjoy the game more!
Again, there are over 150 videos in the members' area.
Either keep playing at the same level you are now OR Become a Member today and play better golf in a VERY short time from now.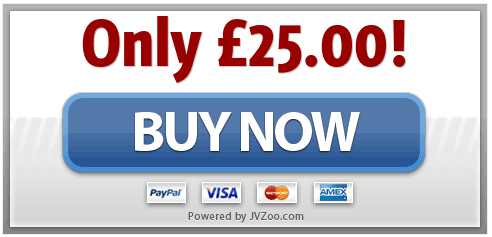 If this membership site doesn't produce the results you're looking for, if you don't become an all-around better golfer in a lot less time, just let me know and you'll get your money back.
No questions asked. No hassles at all. And that's a personal promise.
You've already seen how much better this coaching information can make you. I mean, we cover EVERY SINGLE part of your golf game, in video.
Once you've experienced how easy it is to drive the ball further and sink your putts from longer distances… this will seem like the best investment you've ever made for your game.
So please, don't miss out on what could be a game-changing opportunity.
If becoming the best golfer you can be and getting the respect and awe from your golf buddies is something you want to do… go ahead and Click the Order Now button
Your Friend,
Rich Lawless
PGA Professional Golf Coach
P.S. Remember, You'll get instant access to the Coaching… so you can start turning your golf game around right away.
P.P.S And don't forget, if this is not for you, you can request a full refund in the first 60 days, So you have two months to try the coaching at no risk to you.
® The Crest & ® PGA Pro The Heart of Golf are both registered trademarks of The Professional Golfers Association Limited