When you are stood over a tee shot with Driver in Your Hand…
Do You think about Duffing It?
Would you like to stop slicing or hooking the ball?
Maybe you take three off the tee more than you'd care to remember!
Would you like to add distance to your drives and hit them longer and straighter, more often?
Don't Despair – Whatever result you currently achieve
WE CAN MAKE YOU BETTER!
If you answered YES to any of the above…then you are in for a treat
Drive For Show is a video coaching course that will teach you, step-by-step, how to hit longer straighter drives and do it more often.
I'll show you, step-by-step, how to release the natural power and ability you have locked inside your normal swing. And as a result, you'll hit the ball farther and straighter than you've ever hit a tee shot!
But before we get too into the content inside of Drive For Show, it's important to know who is going to be coaching you.
So who are we and what makes us qualified to teach you?
Coaching Golf is my passion & I never get bored of helping players improve.
It can be a very frustrating sport at times but I am here to make it easier for you.
With over 20 years of experience in coaching golf as a British PGA Professional, I am committed to the ongoing improvement of my coaching skills and helping people get the most from their game.
Whether you are a successful Tour Player or a complete beginner to the game, I get great satisfaction from seeing the improved results of my students…and I hope to be able to help you too!
Richard coached Trish Johnson, 8-time Solheim Cup Player,
3-time LPGA Tour Winner and 16-time Ladies European Tour Winner.
Now don't worry, you don't need to be a Tour Player to benefit from Richard's Coaching because the Drive For Show Coaching Course will offer something for every standard of player.
So to that end let's watch the video below and have a look at what is inside the Drive For Show Coaching
This coaching course will take you through the fundamentals of a classic golf swing and will help you to become a more accomplished player capable of playing great tee shots with your Driver
The MOST important part.
Get this right and the rest of the course will be easier.
Getting into a powerful position not only helps increase your distance off the tee but also helps ease the stress on your body
An area often over looked by amateur golfers but can give you the MOST benefit.
How to aim in the right direction to improve all your shots
Using the right equipment is essential, but you need a repeatable swing before you spend hundreds on a driver
The All-important first move and what you must do here.
It's surprising how much time you have to do this
Slotting the club into place.
What you MUST do just after impact for best results
Holding a solid and balanced finish to drive with more power.
This is where you hit for max power, distance, and accuracy
It's all about the timing and this shows you what to do to get timing right
It's time to trust your swing and let it happen naturally
How to talk to your inner self so you don't beat yourself up and play poorly
Practice makes permanent, not perfect. How your habits determine your results
To be the Golfer you want to be, you need to plan how you're going to do it
Playing good golf is not just about making a good swing
Find out how you could be getting in your OWN way of making progress
If you're fed up of not hitting the fairways with your driver, then this is the coaching for you.
Inside you will find comprehensive coaching that will help you hit better drives more often.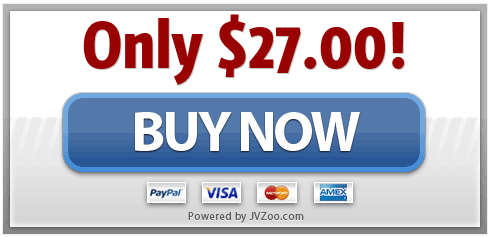 You will get 12 months full access to the Drive For Show Coaching
And you'll do it WITHOUT having to spend a ton of money hiring a pro instructor.
You'll have your very own pro golf instructor at your disposal ANY time you want.
AND THERE'S NO RISK FOR YOU…
After going through the videos you'll be in a better position to drive the ball further and straighter down the fairway which will help you lower your score and your handicap.
No matter your current ability and skill level, Drive for Show will improve your game
If you really want to change the way you hit your golf ball, you need to practice the right things.
You really do get out what you put in when you play golf, so you will be in great hands when you let Richard guide you through the coaching.
Follow in the footsteps of hundreds of Rich's other students, following our simple, step by step coaching program. It's proven to work and virtually unbreakable.
Happy Golfing
P.S. I can tell you from first-hand experience how much MORE you'll LOVE golf when you're crushing drives further down the fairway and hitting distances you were NEVER able to before.
You will never find an easier, faster or cheaper method to playing better bunker shots than this.
P.P.S. And remember… you also get the 60-day, risk- free, no questions asked money back guarantee… so there's no risk to you at all.
Don't you think you owe it to yourself to at least try it?
Once you have been through this coaching series, it will be like swinging on complete auto pilot, freeing you up and helping you enjoy the game more!
® The Crest & ® PGA Pro The Heart of Golf are both registered trademarks of The Professional Golfers Association Limited